People who help us – Bakers
This week we have been:
Learning about bakers. We have been thinking about what you can by in a bakers and how things in the bakers are made. We read the 'Gingerbread man' traditional tale and used this story in our learning this week. We retold the story, made our own gingerbread men and decorated them, we counted gingerbread men, made gingerbread men out of playdough, made gingerbread dough in the water tray and collaged gingerbread men at the creative table.
In Maths this week we have been learning about the number 9 and thinking about the features on a gingerbread man. 1 mouth, 2 eyes, 3 buttons etc.
In RE this week we have been learning about holy communion. We spoke about the wine being Jesus's blood and the bread being his body, its Gods gift to us. We also had bread and wine (Ribena, using individual spoons) in class to show how you would receive communion when you go to church.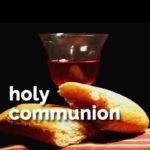 We have also started making things ready for Christmas!
Over the next two weeks we will be:
Celebrating Christmas by learning about the Christmas story, the true meaning of Christmas.
Learning about the number 10 and recapping over all the numbers we have learnt so far.
Exploring literacy and maths through Christmas, playing games and being creative.
How you can help at home:
Continue with name and number formation.
Please keep homework and reading books coming in, encourage the children to share some learning from home in their  books.
Messages home:
Please make sure that you have applied to our school and to Croydon council if you wish your child to come to start reception next year.
We will be filming the children for the Nativity next week and it will then be combined with Reception. We will let you know where and when to find the video when it is ready.
Thank you for your ongoing support, Mrs Herne,
Mrs Lowe and Mrs Bruno.