People who help us – At the shops
This week we have been:
Learning about people who help us when we go shopping. We focused on the supermarket but we did talk about other shops like the pet shop, furniture shops and toy shops. We started the week reading 'Supermarket zoo' and we also read 'Mr Fox's shop', 'At the supermarket' and 'I want a shop'. We also looked at a non-fiction book which gave us information.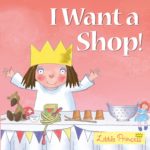 In maths this week we have been learning about the number 5 and counting using 5 currant buns. We used the interactive board to buy currant buns and count how many buns were sold.
In RE this week we focused on Guy Fawkes and why we have firework and bonfire night. We spoke about how to be safe when we are around fireworks and bonfires and we made our own firework pictures by flicking paint!!
In science this week we have been exploring floating and sinking. We watched Kit and Pup demonstrate what floating and sinking is and then we had a go ourselves in the water trays.
Next week we will be:
Learning about people who help us at the post office.
Learning about remembrance day.
Starting to learn about money and how much a coin is worth.
Exploring heavy and light.
How you can help at home:
Continue name writing and number formation.
Enjoying taking a trip to the shop/supermarket with the children, let them take part in paying/packing/scanning etc (If you can!!)
Thassos nursery will be open as normal during lockdown so please continue to bring the children to school, we are doing everything we can ensure the children are safe and well while they are at school as well as maintaining a normal school life for everyone.
Thank you for your support, Mrs Herne
Mrs Bruno and Mrs Lowe.