Year 1 – Wednesday 3rd February
Do you want a chance to win a 
CERTIFICATE

 and lots of 

PRIZES

?
Then you can try completing the activity card below. Showing us how active you have been over the lockdown.
You can even add  your own activities, making it as creative as you like.
Each activity must be signed off by an adult, and if you can evidence with pictures or videos even better!
Once we return to school, hand the activity card to Miss Moloney to enter.
It's mental health week!
 – Express yourself!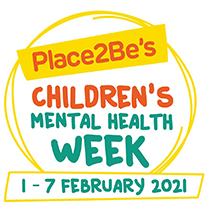 Express Yourself Calendar – Click on the dates for fun activities to do.
Phonics
9.30 am – Snowflakes
10 am – Stars
Maths 
11 am
03.02.21 – 11 am lesson – related facts pdf
03.02.21 – 11 am lesson – related facts ppt
11.30 am
03.02.21 – 11.30 am lesson – compare pdf
03.02.21 – 11.30 am lesson – compare ppt
Storytime
1pm