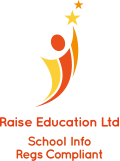 Ofsted 2018
St Cyprian's is a high achieving school. Teaching remains a strong feature of the school. Safeguarding arrangements are fit for purpose. Pupils are helpful, polite and well mannered. They listen well and respect the opinions of others. Their attitudes to learning are positive. The school is strong in supporting pupils and their families when they are in significant need.
IQM Flagship Review 2022
'The cross curricular learning has had positive outcomes and has led to the 2022 Key Stage 2 results being above national and local average.'
'They have a passion for inclusion and want the best for all the children in the Academy. They are aware of the diverse cultures in their setting, and this was reflected in the discussions with parents and children.'
Section 48 Inspection Report 2018
Pupils make an outstanding contribution to, and benefit from, the Greek Orthodox ethos of the school. They take full advantage of the opportunities offered to them, embracing the 'St Cyprian's Way' with enthusiasm. They are confident and have a strong pride in, and respect for, the Greek Orthodox identity of their school. As a result, their behaviour is exemplary; they exude a joy of learning and attain high levels of success academically.
Please call St. Cyprian's Primary Academy  on the numbers provided below 
Tel:   020 8771 5425
Address: Springfield Rd, Thornton Heath CR7 8DZ
Alternatively, if you would prefer to contact the school via email please click on the contact us button below to email us and find out more information